A regular grooming schedule is very important for both dogs and cats. Grooming helps to maintain their overall health and well-being by keeping their skin, coat, nails, and ears clean and healthy. Regular grooming can also help to detect any underlying health issues early on, allowing for prompt treatment. In addition, grooming can help to […]
Read More....
---
As of 2022 our Salon has begun to offer Cat Grooming for our clients. Co-Manager Cat Shemeley is a member of the National Cat Groomers Institute of America and is working towards becoming a Certified Master Groomer. With 20+ years' experience of handling cats from many backgrounds, including rescue and pedigree. She has handled many […]
Read More....
---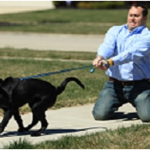 Sit, Lay Down, Heel, HELP! Villa La PAWS Training to the Rescue! Next Class To Be Decided, Stay Tuned! Class: Basic Obedience Class Cost: $200.00 for the 3 week class. Where: Villa La PAWS Maple Shade Resort Sign up: at the front desk of the resort or call 1-856-608-7833 Private training also available.
Read More....
---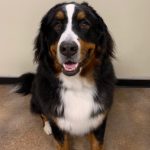 Our dog of the Month is Gemma, a beautiful Bernese Mountain dog.  Gemma is just one of the happiest dogs we have seen.  She plays with all the other pups in her room; and, when it comes to people time, she thinks she is a lap dog.  She love her belly rubs and walking between […]
Read More....
---
'Tis the season, and 'tis the reason for my annual April constitutional. Bugs, bugs and more bugs. They're everywhere! If you thought that this exceptionally frigid winter would have put a dent into the healthy and prolific numbers of fleas and ticks, like me, you were sorely mistaken. An "expert" in the field told me […]
Read More....
---
ST. JOSEPH, MO. — The warm, summer weather gives way to vacation season and introduces the dreaded Canine Infectious Respiratory Disease (CIRD), or kennel cough, a highly-contagious respiratory disease for dogs. Kennel cough impacts more than just dogs in kennels – any dog in close contact with other dogs is susceptible to this disease. "Veterinarians see […]
Read More....
---
Villa LA PAWS Maple Shade NJ is launching its Dog Training Services program with the announcement that Melissa Bernadin will be joining the team.
Read More....
---