South Jersey Dog Grooming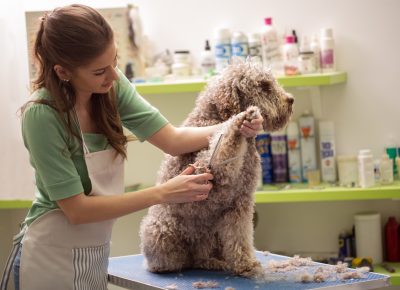 Who doesn't like to be pampered? Whether your furr kid is a puppy or a senior citizen, treat them to a "Spa" day at the Villa. We have a terrific group of Pet Stylists who can provide the best grooming services for your furr kids. We provide the full range of grooming services, from simple nail trims, to baths to a full grooming. Combined, our Stylists have over 40 years of grooming experience. Our groomers take great pride in their work, and it shows. Our grooming shop operates 7 days a week for your convenience. We will give specific appointment times, spaced 2 hours apart; and will call you when the grooming is finished so your furr kid will not have to stay in the grooming shop more than necessary. Our cage free, stress free philosophy extends to our grooming shop. We do not cage pups who are waiting to get picked up by Mom or Dad. They will just hang out with the groomers in the grooming shop.
In addition, we also offer Cat Grooming with a Certified Cat Groomer. Cats are groomed at separate times from the dogs to avoid added stress. Cat Grooming is a new concept to many, as we believe they are capable of grooming themselves. The truth is our feline friends need assistance too! Not to mention that regular grooming cuts down on shedding fur and can reduce allergens in your home. If you are uncertain about introducing your cat to grooming, don't worry! Our Cat Groomer is skilled with shy and nervous cats, taking the time to get them used to the new routine.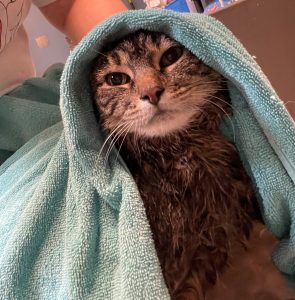 Click For Pricing
Schedule Grooming