Uncategorized
---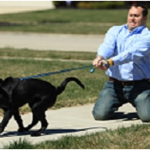 Sit, Lay Down, Heel, HELP! Villa La PAWS Training to the Rescue! Next Class To Be Decided, Stay Tuned! Class: Basic Obedience Class Cost: $200.00 for the 3 week class. Where: Villa La PAWS Maple Shade Resort Sign up: at the front desk of the resort or call 1-856-608-7833 Private training also available.
Read More....
---
'Tis the season, and 'tis the reason for my annual April constitutional. Bugs, bugs and more bugs. They're everywhere! If you thought that this exceptionally frigid winter would have put a dent into the healthy and prolific numbers of fleas and ticks, like me, you were sorely mistaken. An "expert" in the field told me […]
Read More....
---
ST. JOSEPH, MO. — The warm, summer weather gives way to vacation season and introduces the dreaded Canine Infectious Respiratory Disease (CIRD), or kennel cough, a highly-contagious respiratory disease for dogs. Kennel cough impacts more than just dogs in kennels – any dog in close contact with other dogs is susceptible to this disease. "Veterinarians see […]
Read More....
---
Villa LA PAWS Maple Shade NJ is launching its Dog Training Services program with the announcement that Melissa Bernadin will be joining the team.
Read More....
---