Mount Laurel Dog Daycare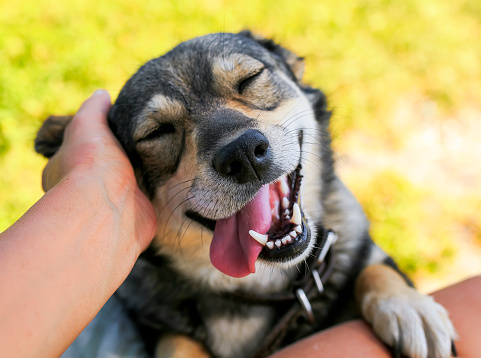 For area residents seeking Mount Laurel dog daycare, Villa La Paws is the destination for your furry pet friend. We're located just a short drive away in Maple Shade, and our daycare services include play time, socialization, and a clean, healthy resting area. We also provide grooming, training, and boarding services for when you and your family go away.
It's always a troublesome thing for a dog owner to leave a pet at home. They often need to be confined, sometimes in small spaces, with little to do. When you're tired after a long day at work, you might not want to go outside and run around, but your dog does…after all, he or she has been waiting all day.
We give your furry friend a place to play and get valuable exercise while you work. Villa La Paws provides a cage-free and stress-free environment, with lots of space to run and socialize with other dogs. Your pal will be both excited to see you and worn out from a day of play…possibly sparing you an extra walk after a tiring day.
Our facility has multiple rooms for dogs to reside in, with vinyl flooring that is both slip-resistant and easier on your dog's legs than hard concrete. We take our dogs out to do their business through the day, and have an attendant watching the whole time. You can even check on your dog yourself with our 24/7 webcams!
Villa La Paws is committed to your dog's safety. We don't take in aggressive dogs or dogs that aren't comfortable in daycare. We'll make sure your dog receives medication and look after dietary needs too, at no extra cost.
For Mount Laurel dog daycare that gives your friend an ideal daytime place to enjoy, contact us today or book our service online here. Your dog can enjoy a day of fun and exercise, at a great price for you!