Moorestown Dog Daycare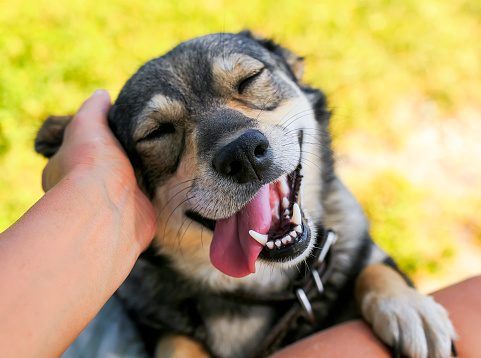 For area dog owners looking for Moorestown Dog Daycare, Villa La Paws is here for you and your furry friend. We're based nearby in Maple Shade, and we offer dog daycare service that includes playtime, socialization, and a healthy environment. We also offer grooming services, training services, and boarding slumber parties when you're away from home.
As a dog owner, obviously it's a concern when your dog or dogs are home by themselves. While you're away, they have little to do and are confined in small spaces. Often when you come home from work, you're tired from a long day, but your dog is so excited to see you and just wants to play.
Why not give your furry pal a place to have fun and get exercise through the day while you work? At Villa La Paws, we provide a cage and stress-free environment, with plenty of room for dogs to run and exercise and play with other pups.
We have multiple rooms for daycare, with slip-resistant vinyl flooring rather than hard cold concrete. We take the dogs out to play and take care of their business throughout the day, and we have a fully trained attendant supervising them at all times. You can even watch your dog on our 24/7 webcams!
We look after your dog's safety too. We do not allow overly aggressive dogs or dogs that would not be comfortable in daycare environments. And we take care of your dog's dietary and medication needs at no extra charge.
At the end of the day, your dog will be both happy to see you and tired from a day of exercise…possibly sparing you from having to go for a walk after your work day.
For Moorestown dog daycare that offers an ideal daytime environment for your friend, contact Villa La Paws today or use this form to book our services online. We'll give your dog a day of exercise and fun at a great price!