Merchantville, NJ Dog Daycare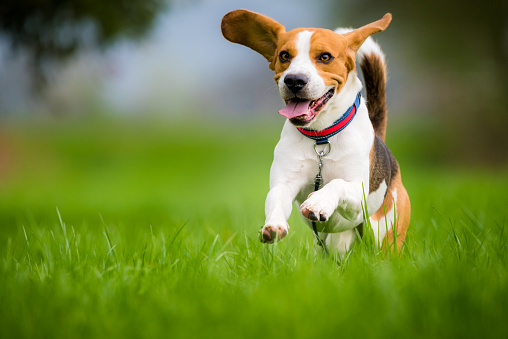 Villa La Paws is your convenient destination for Merchantville, NJ dog daycare! We are located a short drive away in Maple Shade, and we offer compassionate daycare services for your furry friend, with play time, socialization and comfortable, healthy surroundings.
We understand your daily concerns as a pet owner. When dogs are home alone all day, they are usually confined in small spaces with little to do. After your long and tiring day, your dog couldn't be more excited to see you and wants to play, and you often feel guilty about not having the energy to do it.
Try leaving your best pal with us instead! We'll give your dog plenty of outside play time and socialization with other dogs, and provide a stress-free and cage-free environment when they want to rest. Your dog will have a day of fun and exercise and can burn off excess energy.
We care for your dog in a facility with slip-resistant and safe vinyl flooring that is much easier on your dog's feet than cold and hard concrete. We always have someone on staff keeping an eye on your pet, and our dog sitters take your dog outside to play and take care of dog business throughout the day. And anytime you want to check in on your friend, you can do so with our 24/7 webcams!
Most of all, we look after your dog's safety. At Villa La Paws, we don't allow dogs that behave aggressively, or dogs that would be uncomfortable in a daycare environment. If your dog has special dietary or medication needs, we handle that for you at no extra charge. In addition to daycare, ask us about grooming and training services, or about leaving your dog with us for a slumber party while you're away.
Contact us today to ask about our Merchantville, NJ dog daycare services, or you book our service online here. Give yourself peace of mind and your dog a day of fun!