Medford Dog Daycare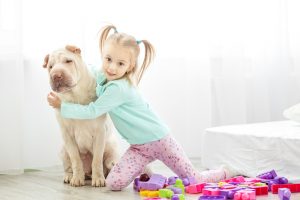 Villa La Paws is your trustworthy destination for Medford dog daycare. We're located a short distance away in Maple Shade, and our daycare services offer a healthy environment that includes play time and socialization for your dog. We can groom and train your dog if you like, and if you're planning a trip, we'll keep your furry friend occupied while awaiting your return.
We know that as a pet owner, it's a cause of concern for you to leave your dog alone for the day. Dogs spend hours with little to do, often while confined in small spaces. When you come home, your dog can't wait to go outside and run around, while you're tired and just want to relax.
Try taking your pet to us instead. At Villa La Paws, we offer a stress-free and cage-free environment for your dog. We have plenty of space for dogs to run around, get much-needed exercise, and play with other pups.
With multiple rooms that feature vinyl slip-resistant flooring rather than hard concrete, our visiting dogs can relax in a pleasant space. Our staff takes your dog out to do business periodically through the day, and we have a trained attendant looking after the dogs at all times. If you'd like to check in on your friend, you can do it anytime online with our 24/7 webcams.
Of course, your dog's safety is most important to us. Villa La Paws doesn't take in overly aggressive dogs, or dogs that won't be able to adapt to daycare environments. In addition, if your dog has special dietary or medication needs, our staff will take care of it for you at no extra charge.
Let Villa La Paws be your Medford dog daycare service, and give your dog a day of play and yourself some peace of mind, all at a great price. Contact us today or use this convenient online form to book our services.