Cherry Hill Dog Daycare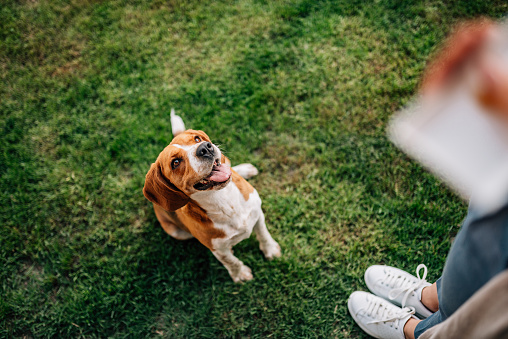 Villa La Paws is your destination for Cherry Hill dog daycare. From our nearby location in Maple Shade, we provide first class daycare services to area dog owners. Our daycare goes a step beyond simply housing your animal…at Villa La Paws, your dog will spend a day with play time and socializing in a healthy environment. We can even look after your dog while you're away on vacation or a business trip.
We understand the stress and guilt you feel leaving your dog at home. Your furry friend may be confined in a small space, alone with nothing to do. After a long day, you don't feel like playing, but it's the only thing your dog wants to do.
Villa La Paws gives your dog a day of fun and activity instead! Our facility is a cage-free and stress-free environment, and we give pups plenty of space to run, exercise and play with other dogs. At the end of the day, your friend will be both happy to see you and tired from a long day of play, sparing you from a walk after work.
We have multiple rooms built with vinyl flooring that is slip resistant, rather than hard concrete. We take your dog out to do their business multiple times throughout the day, and one of our attendants is there at all times. Want to check in on your dog? Have a look online with our 24/7 webcam!
Most of all, your dog's safety is most important to us. We don't take in dogs that are overly aggressive or uncomfortable in daycare environments. If your dog has special medication or diet needs, we take care of that at no extra cost to you.
When you're looking for Cherry Hill dog daycare that provides a fun and safe environment for your dog, try Villa La Paws. Call us today or book our service online with this form. Let your dog enjoy a day of fun at a great price for you!