Cat Grooming Contact
Get in contact with our cat groomer, Cat, directly! A member of the National Cat Groomers Institute, Cat is passionate about the safety and well being of cats both in the home and at the salon. Cat has groomed many cats of all ages, as small as neonatal kittens (in foster care; kittens under 8 weeks of age and without vaccines cannot be groomed in the salon), to as large as the Maine Coon and Siberian. She also has experience and confidence in grooming more aggressive cats, scared cats, and elderly cats.
The cat's comfort and health will be the top priority at each service. Please alert the groomer to any health concerns before a grooming service, including heart conditions, thyroid conditions that can affect skin elasticity, FeLV status, or other issues. Cats are never forced through a grooming service when they are under severe stress and there's increased risk of injury. Cats will always be groomed away from the dogs and in a clean and sanitary environment. Our cat groomer reserves the right to end the service or decline to groom a cat if she feels it will not be safe for the cat.
Below are just a few of the cats groomed by Cat, our cat groomer!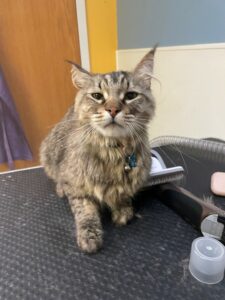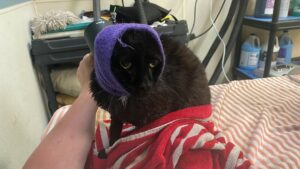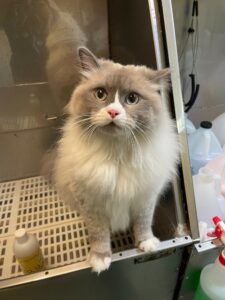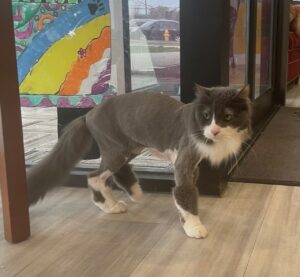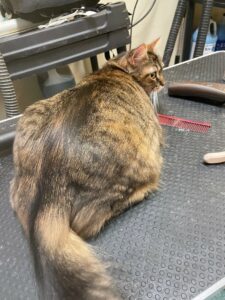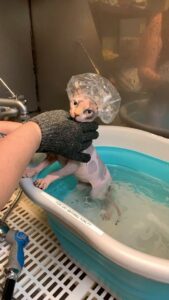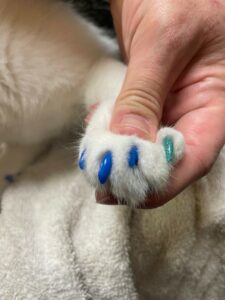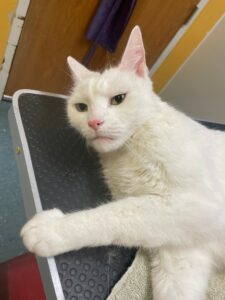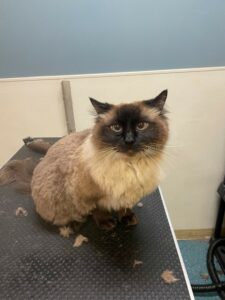 Contact Form